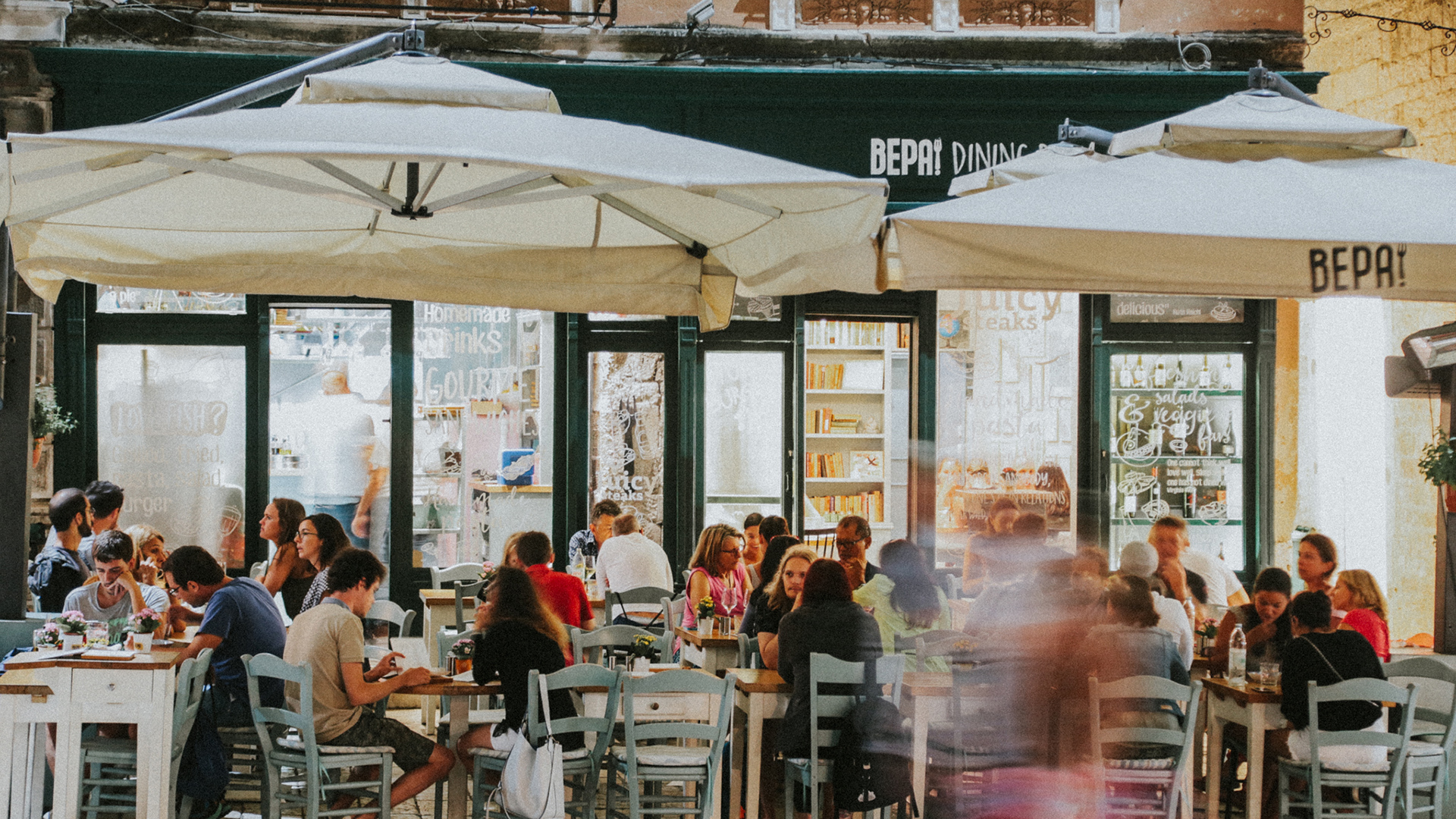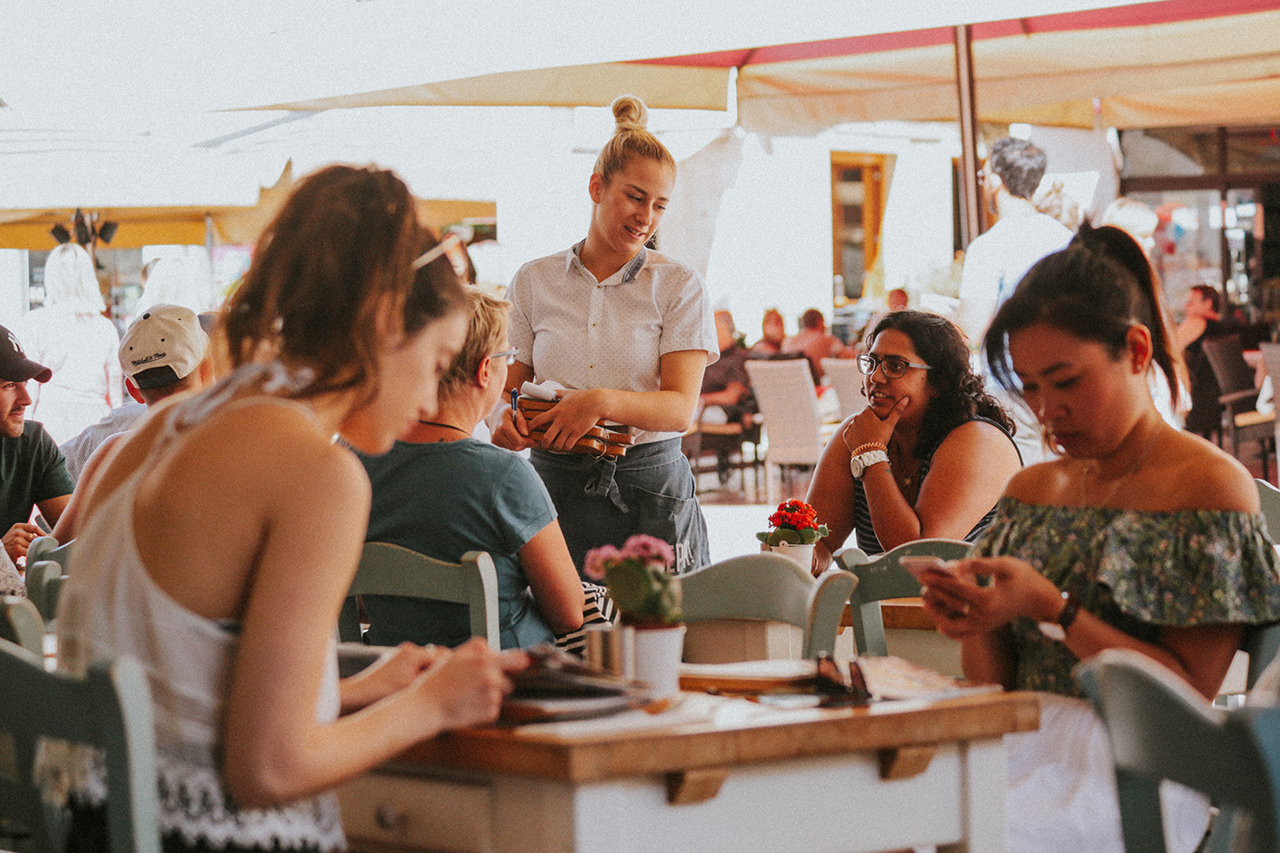 Our little restaurant is a happy place, where, inspired by true Mediterranean cuisine and all the sunshine, we make everything from scratch using the freshest local ingredients. Our food is passionately made by our hands each day.
Here on this wonderful square, our town's eight-century old meeting place, we share unending tradition of encounters, respites, friendship, chit-chat and laughter.
Come. Sit. Eat. Enjoy! Those four, simple, comforting words are at our heart.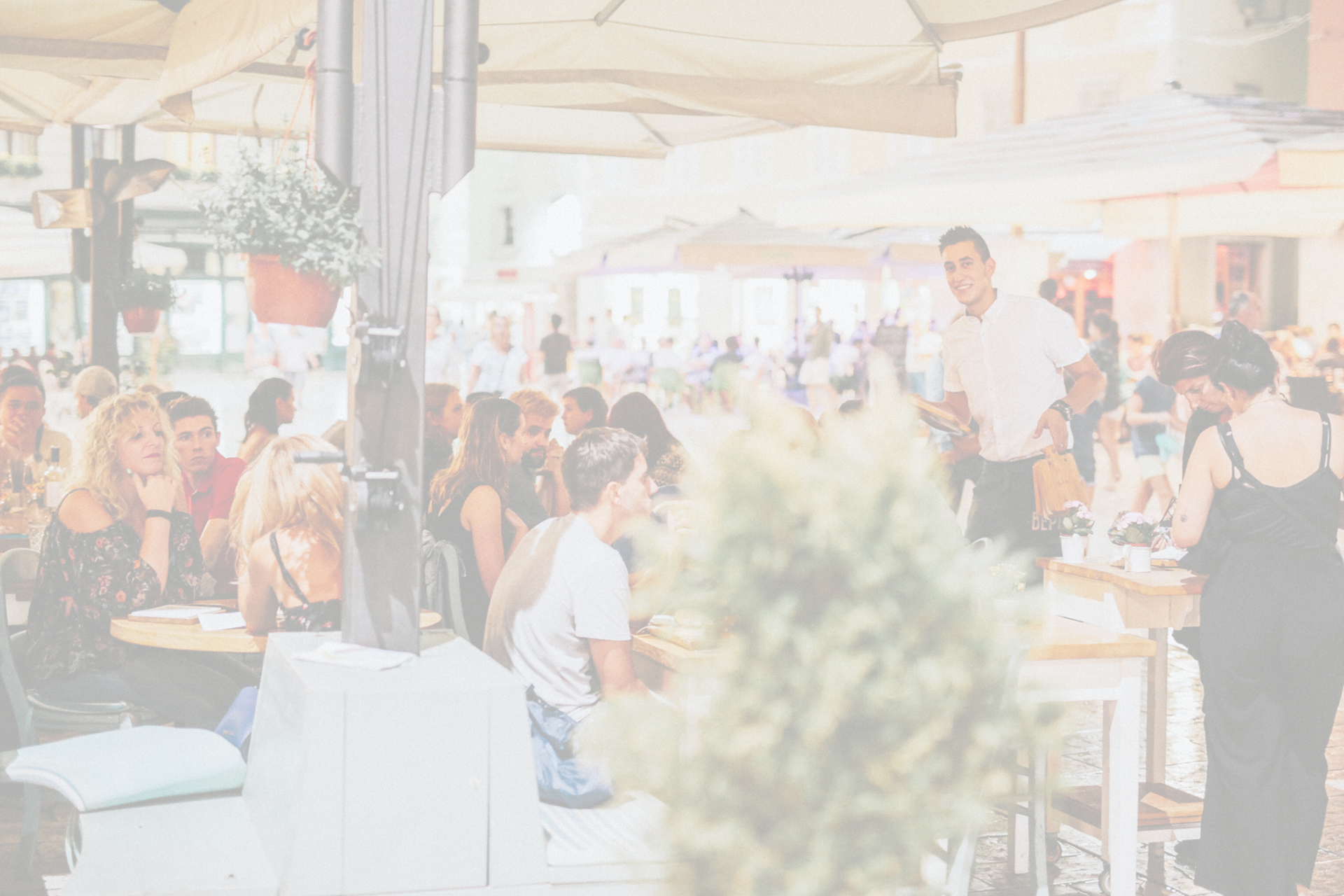 The inspiration for Bepa restaurant comes from the true Mediterranean cuisine and local family taverns. Simple delicious dish is our guiding principle.
Our food is traditional and creative and each day we make it with passion and a smile.
The fresh local ingredient is the beginning and the most important element of every meal in Bepa.
We like short menus, it is easy to read and puts freshness on the top of the priority list. So, we do keep it short, but while creating it we think of all our dear guests: vegetarians, meat lovers, fish enthusiasts, gluten haters, pasta addicts, salad fans, burger admirers and kids. Everyone is considered and welcomed.
We change our menu seasonally so please click below to see our current menu. We hope it's to your liking.
DOWNLOAD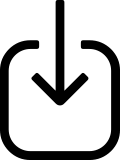 KID'S MENU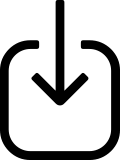 Our drinks
Our drinks are our hands work, without additives or ingredients with questionable names and origin. Our home-made lemonades are our guest's favorite refreshment. Every year we try to think of new recipes for you. This year's star is rose lemonade.
Our wine
A proper Mediterranean meal is impossible to imagine without a glass of good wine. Every year we enjoy (immensely) the days we create our wine list. As it should be, we do it with friends and colleagues. It's fun times. Many glasses are emptied and many bottles are opened. This year we have selected a total of 20 best (in our humble opinion) local wines for you.
Our beer
Oh my! We had so much fun here. So many choices already and then many new ones popping up every year. For this year we have selected our international favorites and a number of quality craft beer from our region.
SEE OUR DRINK LIST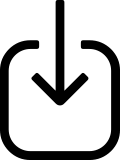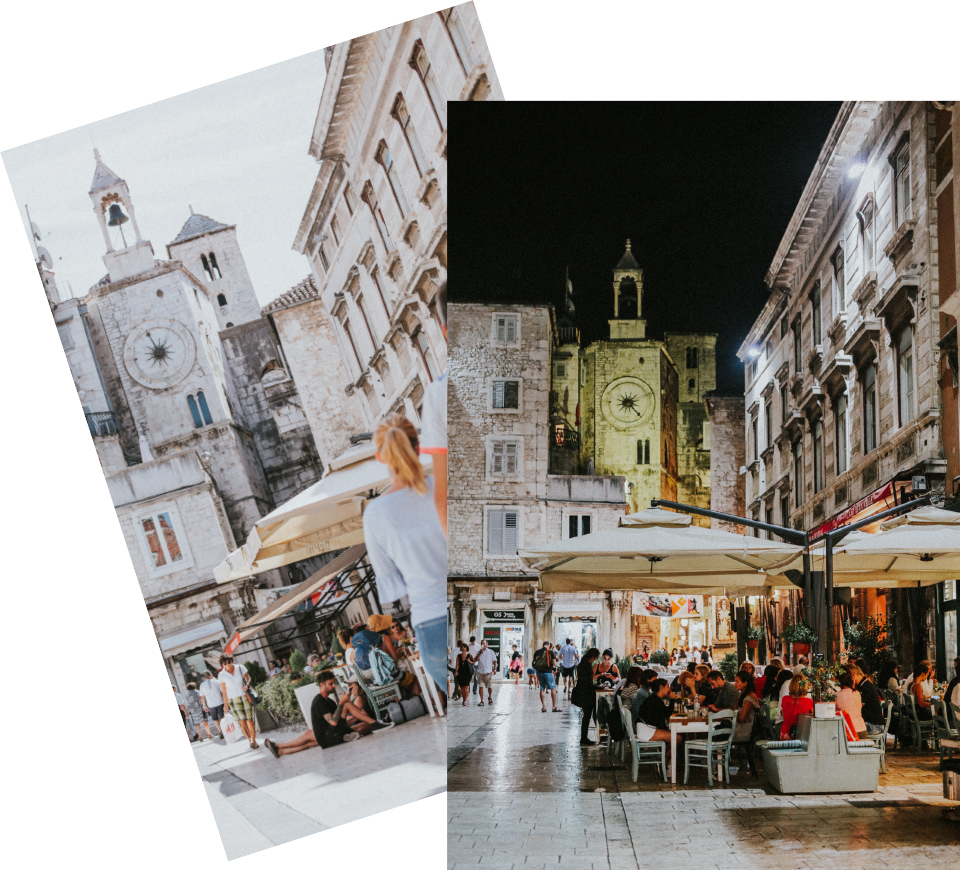 Narodni trg (Pjaca)
Our small modern tavern is situated in the heart of the old town of Split, on the little square people here call Pjaca. This square is our town's famous historic meeting place. For centuries, this square was always a place for a chit chat, an all-important update, a bite to eat, or a respite. We are proud to be part of this unending tradition. We are in love with this little square, it's liveliness and it's beauty. Perhaps you will love it too.
The square was formed during the 13th century as the middle-age city of Split spread beyond its walls west of the Iron Gate of the Diocletian's palace. Its official name is People's square but nobody calls it that. Pjaca, the center stage of city life, is circled by representative buildings: the Old Town Hall and still beautiful and preserved Palaces of notable Split families. In 1861, on this square, Morpurgo family opened the first Split bookstore. The bookstore still exists today and bears the old family name of Morpurgo. The city clock has been ticking since the 15th century and its unique for its 24 digits. Every building on Pjaca has its story, each is a witness of history and the spirit of the city.